About Our Home Inspection Company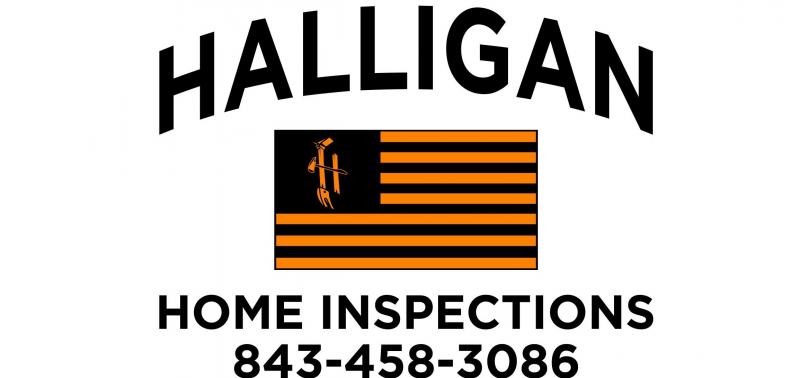 About Halligan Home Inspection LLC and your Inspectors, Brian Wastler and Gary Duesler.
The majority of our business includes providing complete home inspections for clients purchasing single-family houses, townhomes, duplexes and condominiums. Inspected properties have varied from modest condos of just a few hundred square feet to rather elaborate homes in the 10,000+ square foot range.
Much of our business also includes providing inspections suited for specific needs of existing homeowners, such as evaluating roof leaks and water intrusion problems.
** MLS Lockbox service available for easy access ** and Broker convenience
Company philosophy
1. Objectivity: I am fully independent. You can be confident that I will always provide an uninhibited and straightforward home inspection for you, my client. My business, and reputation, rely on doing a good job which allows for continued inspections for long term clients, as well as referrals from friends and associates. I can't afford to NOT do a good job!
2. Thoroughness: Typically I schedule only one complete home inspection for the day so that all the time needed to provide a comprehensive inspection and related inspection report is available for you. I will not rush-through your inspection in order to quickly finish and go to an inspection for someone else. The inspection time for most homes ranges from 2.5 - 4.5 hours and creating the inspection report back at the office can often take a similar amount of time.
3. Detailed reporting: It is you that benefits from knowing about the real property condition, therefore my intent is to present our inspection findings in a detailed, comprehensive report describing the conditions of the home and also providing photographic evidence of apparent defects and/or deficiencies. In addition to emailing your report directly to you in an easy to read/navigate PDF format, I have the ability to print a color copy and Priority Mail a package to you anywhere in the United Sates.
4. Continuing education: Although most of my knowledge I have gained through the process of performing actual inspections, I have also been State of South Carolina certified (State License # RBI 48600) along with full certification via the Home Inspection Certification program by Horry-Georgetown Technical College.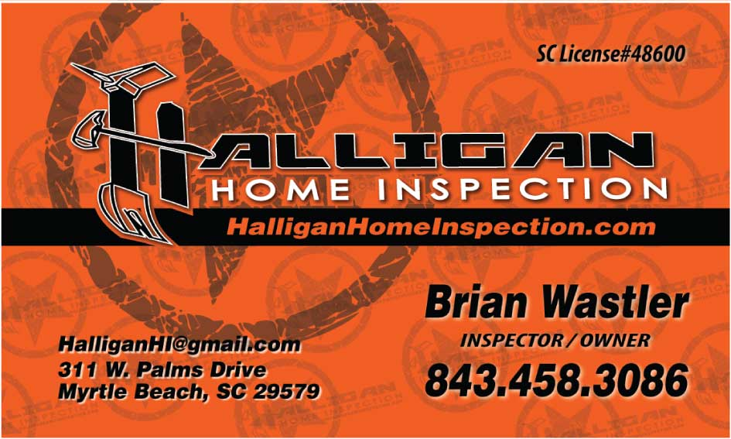 About Brian:
I have not only been in the real estate acquisition, development (site construction), home building and sales & marketing field for 20 years, but I have participated in over 1,000 home inspections. This experience affords me the knowledge and experience you deserve.
Additional to being a licensed inspector and Real Estate Broker, I also work full-time as a career Fire Fighter/EMT-B. I thoroughly enjoy serving my community and doing my part in providing the best in public service. I hold many certifications, some of which include but are not limited to: Fire Fighter I & II, OSHA, Hazmat OP's, Hazmat Technician, Confined Space Rescue, Low Angle Technical Rescue, Rapid Intervention Crew, Rescuing the Rescuer, NIMS-ICS, Pump Operations 1, Pumper Testing, Aerial Operations, Wild-Land Fire/Urban Interface Prevention, Decision Making for Company Officer, Incident Safety Officer for High Rise Command and a member of the South Carolina SC-RTT2 Urban Search and Rescue Team (USAR). Additonally, I was recently honored with the very prestigious "2015 Fire Fighter of the year" award by the Chicora Rotarty Club.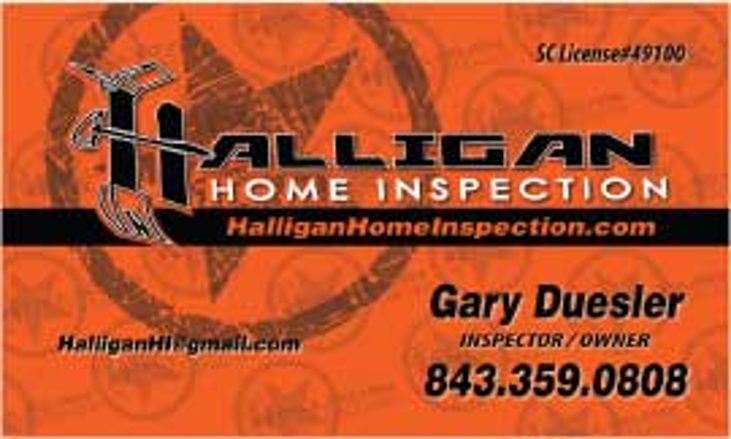 About Gary:
Gary is also a career (12 years and counting) Fire Fighter/EMT-B currenlty holding the rank of Engineer. Gary holds many distinguished awards and certifications through boht the State of Ohio and South Carolina. Although Gary has extensive "hands-on" experience as a carpenter, painter and general constructions expert for the majority of his adult life he has been a licensed South Carolina Home Inspecter since 2017. Starting his own Home Inspection business, Blue Water Home Inspections, in 2017 launched him into immediate opportunites for success. As both of our business grew, we both needed help keeping up with the demand and since we shaer the sane business philosopies, we decided to join forces.